Hi, this post is dedicated to all the moms around the world that want to look stylish while they're pregnant. I'm gonna share with you 6 pregnancy style outfit ideas.
For me, looking stylish when you're pregnant it's a way to make a tribute to this beautiful and once in a lifetime experience. Moreover, it's a way to be proud to be a mom and enjoy your maternity in a different way.
Take a look and be inspired by these 6 mom's styles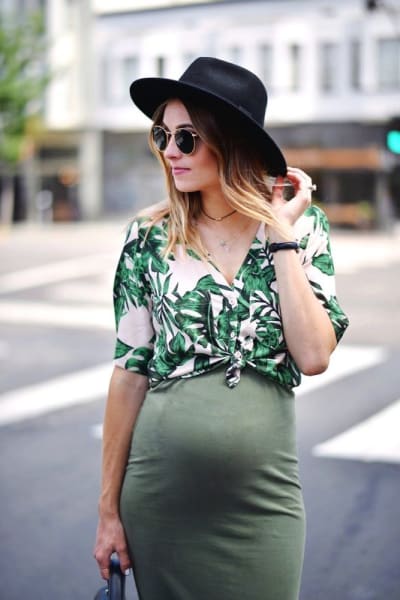 Trendy pregnancy style outfits
Trendy moms are fashionable, modern, and they follow the latest trends. They are versatile, they love to include many different styles of garments into their wardrobes. Like loose fit dresses, red heels, knee-high boots, jumpers, and big clutches.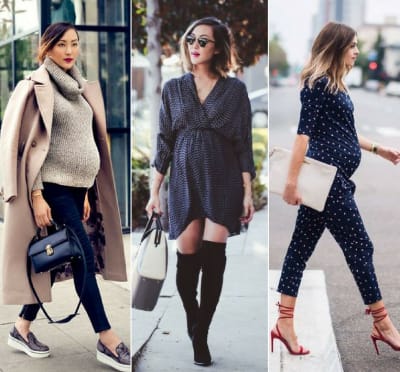 Sexy and pregnant
Eye-catching and seductive. Sexy moms are not afraid to stand out. Body-hugging dresses and nude heels are the essentials for sexy moms.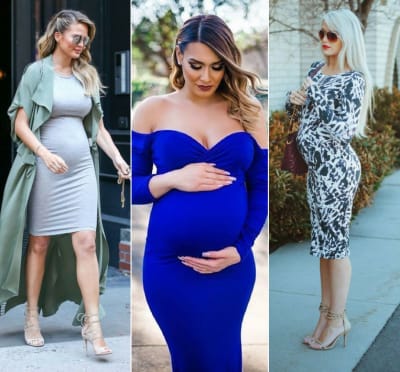 Classy Mom
Classy moms are elegant and sophisticated. They love classic and basic garments that go with everything. Like basic jackets, blouses in neutral colors and sophisticated accessories.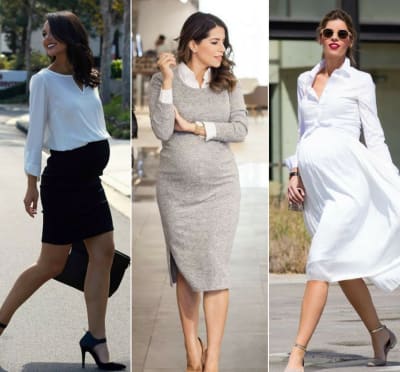 Bohemian Maternity Style
A bohemian mom loves prints, wild patterns, and textures. Their favorite garments are long printed dresses and floppy hats.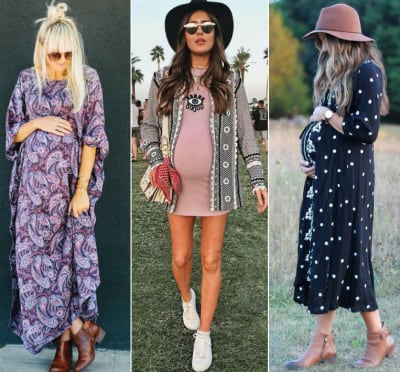 Tomboy mom style
Inspired by menswear. Boyish moms look modern and casual. Denim jumpers, French striped shirts  mixed with sneakers or boots are their must-haves.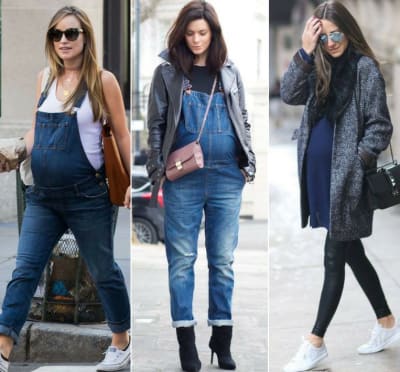 Rocker mom
Rocker moms love total black outfits. Leather jackets, vinyl pants, and LBDs are their favorite garments.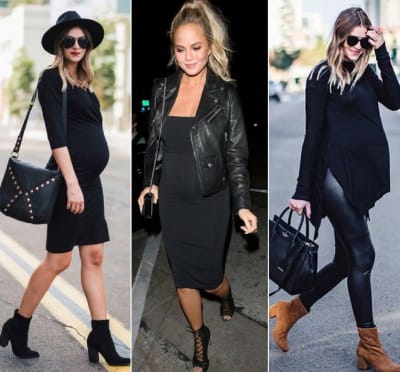 Want more inspiration? subscribe to receive more fashion tips and outfit ideas every day. 😉
Pin this 👇🏽 image to read this article later!
---