Nude heels are the new black! they go with everything! They are versatile, they mix with all kinds of colors, garments, and styles. Don't you believe me? Take a look at the following styles and how they can be complemented by a good pair of tan heels.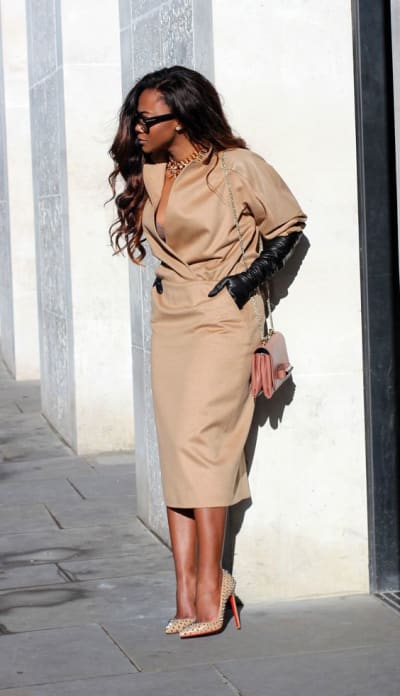 Trendy style with nude heels
Trendy women are fashionable, modern, and they follow the latest trends. Her outfit couldn't be complete without a pair of basic tan heels. Trendy Outfit = Straight high waisted pants + Sailor french shirt + Boater hat + Valentino heels.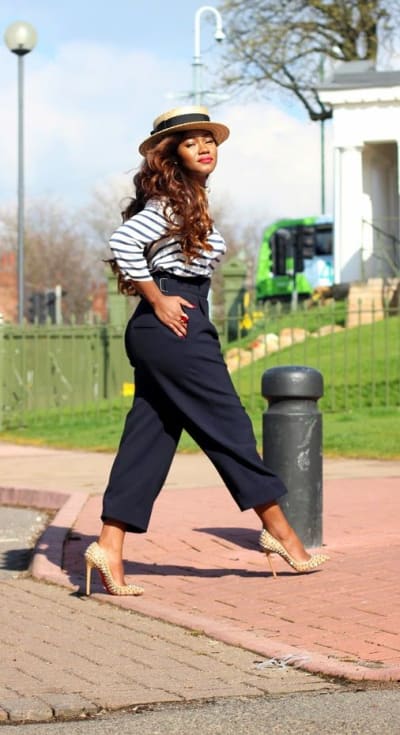 Bohemian style with tan heels
A bohemian girl loves prints, wild patterns, and textures. She is inspired by the 60's mood. Bohemian Outfit = Embroidered dress + Ethnic clutch + Nude strappy heels.
Classy style with tan heels
Classy women are elegant and sophisticated. Classy Outfit = White suit + Metallic belt around the waist + Pointed tan heels, these are most basic tan heels that you can have in your wardrobe , definitely, a must have!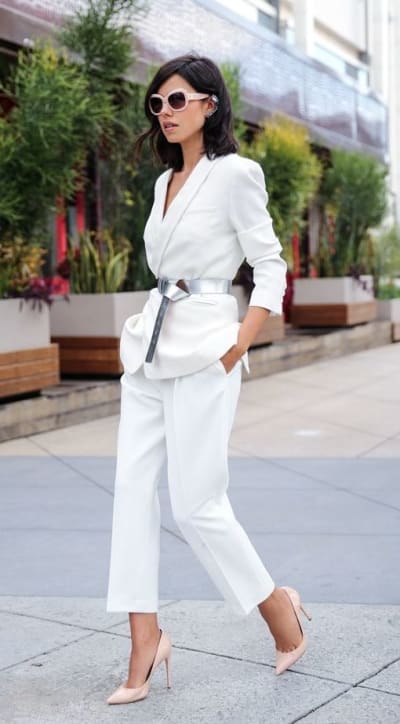 Artsy style with tan heels
Creative, innovative. It's not that usual that an artsy girl wears tan heels because they love wearing colorful heels like red, pink or yellow ones. Anyway if they pair their outfits with nude heels it would be a good match too. Artsy Outfit = Geometric poncho + Skinny jeans + Oversized shirt + Nude heels.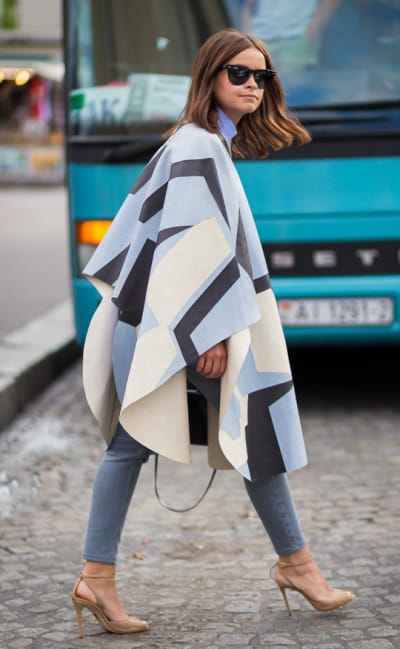 Sexy style with tan heels
Eye-catching and seductive. Sexy women are not afraid to stand out. They love naked colors. Sexy Outfit = Nude pencil skirt + body-hugging blouse + high tan heels.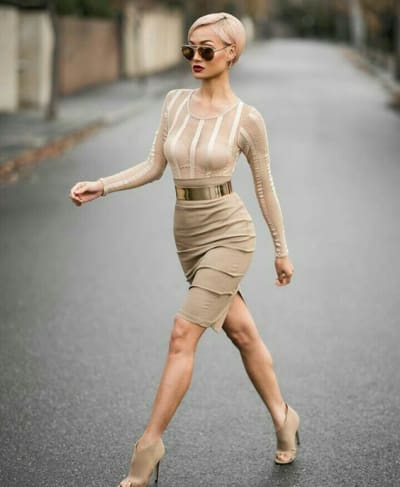 Tomboy style with tan heels
Inspired by menswear. Boyish looks paired with nude heels add a feminine touch to make the outfit more appealing. Tomboy outfit = White basic tee + Boyfriend jeans + Straight camel coat + Pointed nude heels.

Rocker style with tan heels
Leather jackets, ripped jeans, total black outfits, are the garments for rebel girls. The favorite nude heels a rocker girl can wear are the Rockstud Valentino, they rock! Rocker Outfit: "Rock band" tee + Skinny black jeans + Aviator sunglasses + Rockstud Valentino nude heels.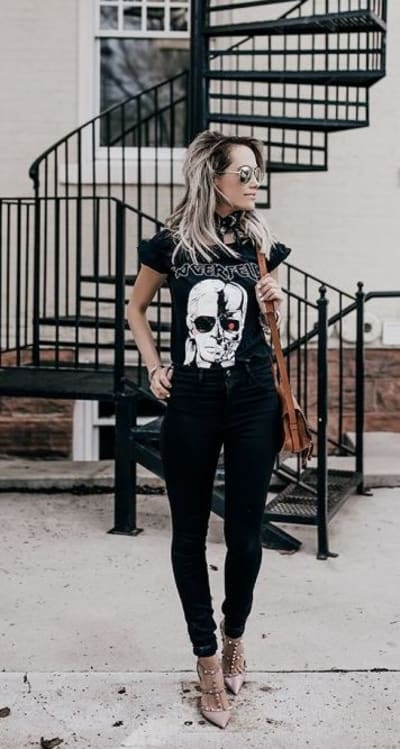 Did I prove you wrong? I hope so!, Nude heels are for everybody! 👠 Create beautiful outfits with your favorite pair of tan heels! I guarantee you won't regret it.
Pin the image below to save this article to read it later! 😉
---