Putting together summer outfits was really hard for me. I'm from Bogota, a city where the weather is colder the most majority of the time. Here in Colombia, we don't have seasons, but we have a grand variety of weathers around the country. For example, if you drive from Bogota –18°c– two or three hours away by car you can find towns with a hot weather –32°c–. So, every time I went on vacations to any of those towns I didn't know how to keep stylish while wearing summer outfits. It was awful for me because I used to wear only total black outfits with heavy fabrics. I didn't feel comfortable enough wearing shorts or tank tops and I didn't like to show my legs or arms. I had a problem with self-confidence and lack of knowledge.  But fortunately, it improved with the willingness to learn and try new things. Learning what are the most flattering garments for me, and what was the image I wanted to reflect helped me to choose garments that I never thought of before and it made my task to dress in a warmer weather easier. That knowledge gave me the self-confidence to dress in a way that I feel comfortable.
I discovered that there are some basic garments that will make me feel comfortable and stylish at the same time in summer.
Do you want to know what are those garments? Keep reading 😉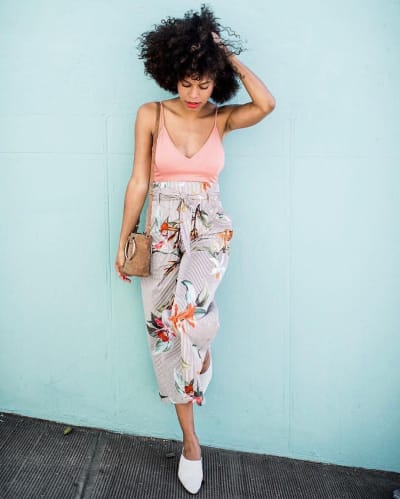 Off the shoulder dress
Stand out your shoulders with this beautiful dress design. It's so cute, feminine, romantic and chic. I must confess that I'm in love with the red one on the picture below! I Love it! If your breast is big I recommend that you choose the darker shade you can find of a ruffled off the shoulder dress.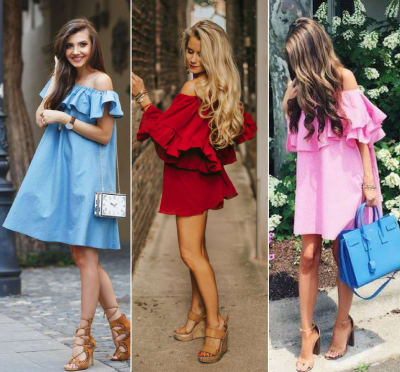 Summer Outfits with Jumpers
Jumpsuits are a must have for summer outfits. In solid colors will make you look sophisticated. It works well when you want to look chic without being overdressed. On the other hand, printed jumpers will make you look modern and fun. Remember to pair your jumpers with nude heels to make your legs look longer. If you want to look thinner wear V-neckline jumpsuits in solid colors. V-necklines make a visual illusion of a thinner face and longer neck.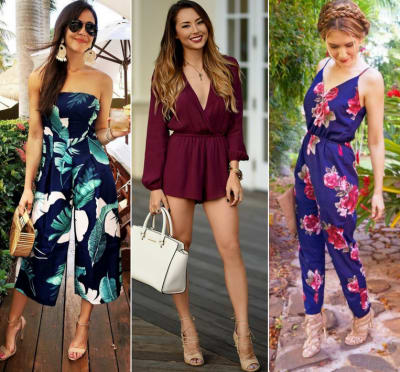 Slip Dress
Slip dresses are minimalistic and sexy. Choose the color of your sleep dress that is more flattering for you and goes with your style. How do you know that the color is flattering for you? You need to try it and see if your skin glows or looks opaque. Choose the color that suits you better! Slip dresses go well with flats, sandals, and even boots. For a sexy look wear them with high heels. For a modern and trendy look mix them with boots and short sleeve white tees. If your shoulders are wide , avoid wearing a white tee under the slip dress. It will make your shoulders look even bigger.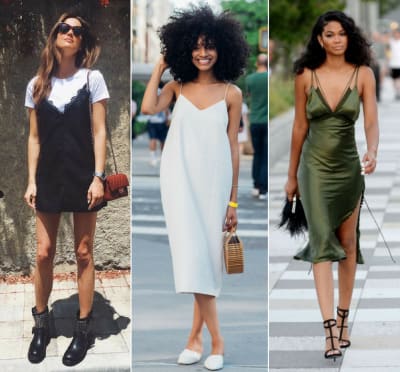 Kimono
kimonos work for all body shapes. Printed or in solid colors, kimonos are a good complement for casual summer outfits! This garment is special for Boho girls who love to have a relaxed and effortless look. The length of the kimono depends on your height. If you're tall you can wear long and maxi kimonos. On the contrary, if you're petite you're kimonos should be shorter, to make your body look balanced.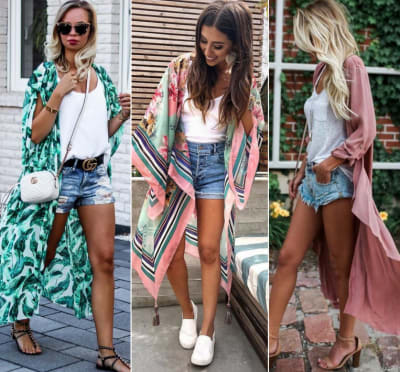 Floral Dress
It's the king of summer outfits, it can be worn in different occasions like going to the beach with your friends or going to a romantic dinner with your boyfriend. Floral dresses provide you with a beautiful romantic style. They are fresh and extremely feminine. If you want to look thinner while wearing floral dresses choose the ones with darker background colors or mini prints, avoid maxi prints. This rule applies to petite girls too. If you're tall and thin you can wear maxi prints and hems below the knee. The most important thing is that you wear the dress that makes you feel more comfortable and the one that represents your style. 😉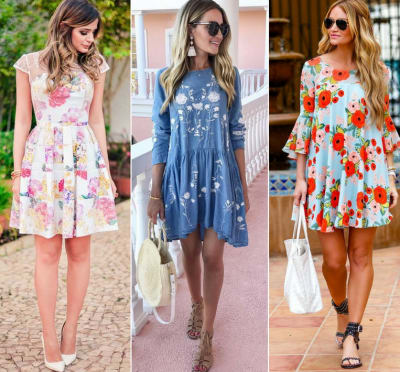 Shorts
Denim shorts are perfect for anti-establishment, boho and rocker girls. Denim shorts can be paired with fringe bags, ankle boots, floppy hats, choker necklaces or even a biker jacket. On the other hand, if you are more of a classy girl your shorts should be in softer materials like cotton or satin, paired with simple tank tops and sandals.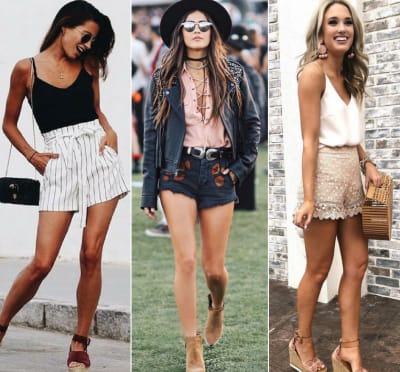 Basic Tee
It's an essential garment that works even in a colder weather. All depends on the garments that you choose to complement it with. A basic tee can be black, white or gray. It's so versatile… your tee can be mixed with shorts, skirts, culottes or jeans to create casual summer outfits. If your face shape is round or square choose a V-neckline tee.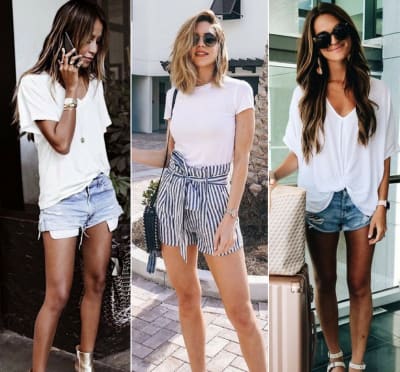 Bustier top
There are plenty of options in terms of bustiers' designs like embellished bustiers, strappy or asymmetrical bustiers. The bustier you choose matter when it comes to reflecting a certain style. For example, Leather bustier tops are perfect for trendy and rocker styles. On the other hand, asymmetrical clean designs are perfect for a sporty style.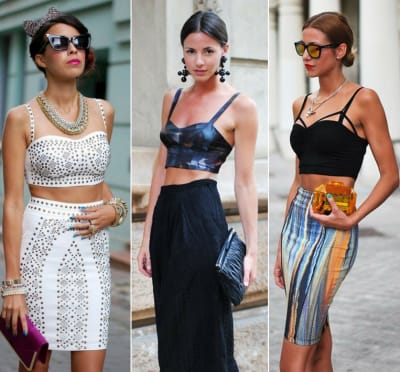 Shirtdress
Super comfortable dresses that go with every body shape. Vertical striped prints will make your body look thinner. Shirt dresses with a tiny belt will make your waist look smaller. Try to roll the sleeves of the shirt dress, to make it cooler!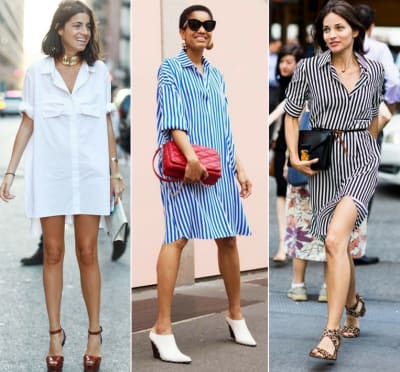 Add a final touch to your summer outfits complementing them with accessories like necklaces, statement earrings, and sunglasses. And don't forget that feeling beautiful it's an attitude! No matter the clothes you wear, if you're happy and you feel beautiful, that's what your image will reflect! So, the first change that you need to do it's with your inner self. 😘
Do you have any summer outfits issues? let me know in the comments below!
---