Have you pictured yourself saying this? "I have nothing to wear! 🙋🏻" has it become a daily routine for you? despite that you have hundreds of clothes hanging in your closet. Does it sound familiar to you? if it does, perhaps the reason is you're lacking a rack to help you with your outfit planning.

First of all, I have to tell you that I just can't live without my garment rack, it has become an essential tool for planning my outfits.  It's a lifesaver because it has helped me to spend less time deciding what to wear or not.  You probably may think, if you are supposed to be a "fashion expert" 😜 why would you have any trouble deciding what to wear every day? I can assure you that for me this is a pain in the ass too. I'm sure that all women around the world have had this kind of frustration where you have a wardrobe full of clothes but every day you still keep struggling about what are you going to wear, and for many women like me it takes us a lot of time deciding. That's because we are not sure if we have used a certain garment many times. This can be an overwhelming and boring task. But it's not going to be like this anymore. 😄
Outfit planning on Sundays
I plan all the outfits that I'm going to wear during the whole upcoming week. I prefer to do it on Sundays because I don't have any rush doing it, I try to reserve a special time for it.  I usually do it on afternoons or sometimes at night.
Take your time but not a lot of time!
In order to do this task the best way possible, it's important for you to have your own pace, don't rush trying to make your outfits, listen to some music and relax. 💆🏻 This is a special time that deserves to be enjoyed because you're going to dedicate this special time to make you look more beautiful. 💁🏻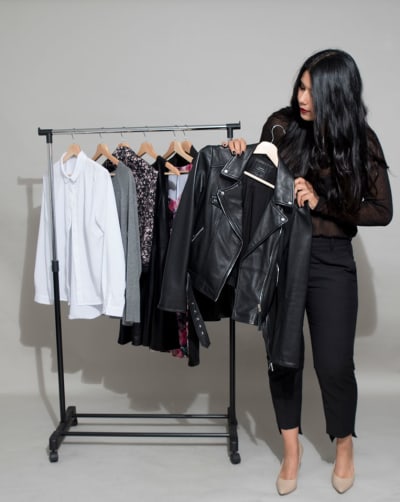 Try to do it differently every time
Try to make bold combinations, try to add new accessories, it could be the ones that you haven't used in decades. 💃🏻
Separate your outfits by day
For this, you can make your own clothing dividers or buy them. You can go as far as your imagination lets you.  Dividers are so useful when you want to spot what is the outfit of a certain day. There's a lot of options on Amazon if you're the kind of lazy and anti artsy person.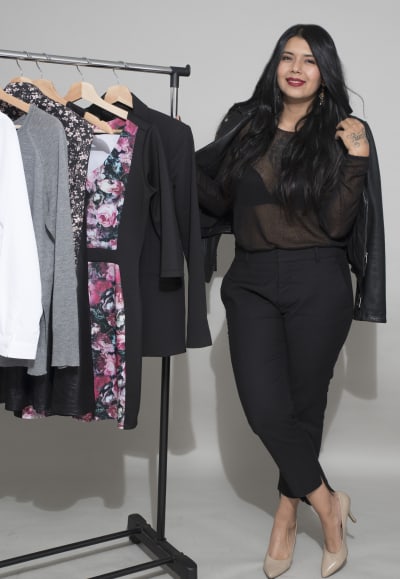 If you don't have a clue how to create a new outfit do this
Tak into account your Style preferences and look for inspiration. You can look for hundreds of outfits on Pinterest , or if you want even more inspiration, follow the Fashion as a Lifestyle account on Facebook I will be posting fashion tips and outfit ideas every day.
Take a beautiful picture of yourself in your outfit
📷 You can have a record of your outfits taking pictures of them. This has been so helpful for me because it has helped me to remember how I combined and created a certain outfit that I loved, and I'm in the mood to repeat it again.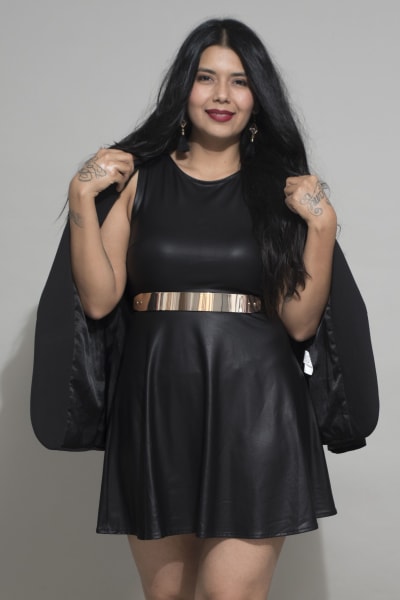 If you don't want to buy a rack it's ok
You can always dispose of a place in your closet to do this. But if you're the kind of person like me who likes to have special storage for your things! then buy the rack, you'll never regret it.
Enjoy it! please! enjoy it!
❤ If you love yourself, please take this time as a personal investment for your own well-being. Visualize how beautiful you would look in your outfits.  Enjoy when you're dressing! Enjoy being a woman! for me, this is one of the most beautiful and meaningful gifts that life has given us.
You can have a wildcard outfit
My wildcard outfit is the most comfortable one. This is the one I wear when I want to feel as comfortable as I wish. Usually, this outfit doesn't have heels , you can imagine why! I know heels are beautiful but sometimes they are very painful :(. So, that's why I have this outfit to save me in unexpected situations, for example when my plan for certain day changes and I have to go for long walks, etc.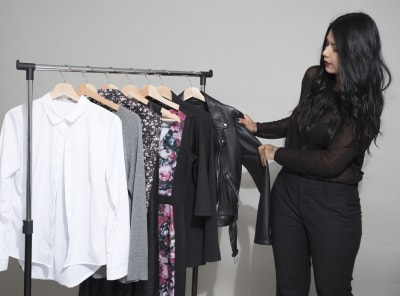 Finally, I want to add this
Whenever I say people that I do this I have funny reactions, some people just can't understand and they laugh at me. I'm not sure if this is for a cultural reason but anyway I do it because it helps me to be more efficient and happy because I no longer have to be stressed every day thinking what to wear. I really enjoy doing it, and I invite you to do it.
I hope this way to plan your everyday outfits works for you too.
If you liked this article, let me know in the comments below!
Save this article on Pinterest and read it later, click the image below! 👇🏽😉
---