Why are monochromatic looks great? it's an easier and faster way to put an outfit together. It's a lifesaver option when you don't have enough time to get dressed in the mornings . Moreover, You'll look slimmer and taller, which is perfect for Petites. Check out these tips to style monochromatic outfits.
Balanced outfit
For a chic and balanced outfit wear different hues and shades of a specific color.  >E.g. Mocha skirt + Caramel coat + Cocoa blouse = Shades of Brown outfit.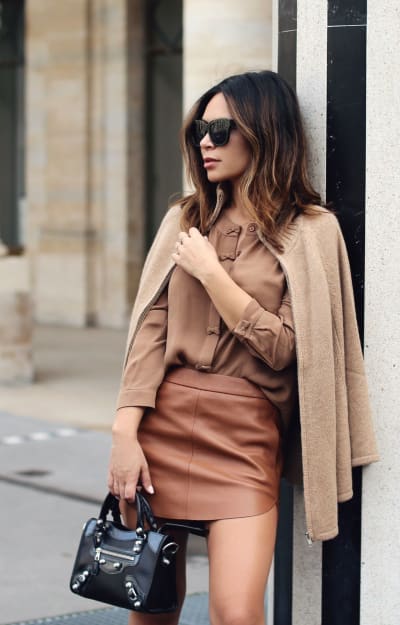 Trendy outfit
Wearing the exact color shade head to toe creates a more eye-catching outfit. This is a special outfit when you want to be the center of attention. E.g. Total red outfit.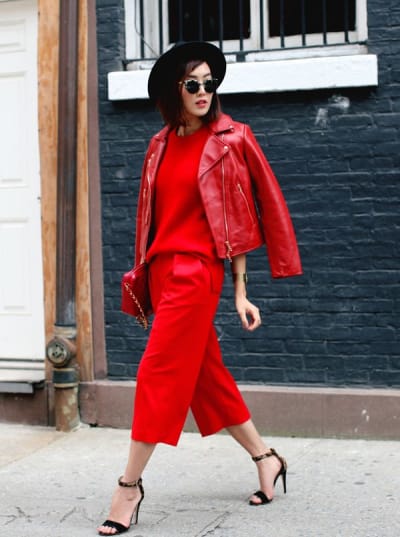 Choose the most flattering color
Take into account what is the most flattering color for you, and wear it in the upper part of your body. Try lots of colors and wear the ones that make your skin tone glow!
Emphasize what you want
Emphasize the parts of your body you want to stand out by wearing a vibrant or lighter shade. E.g. If you want to make your breast look wider you can wear tops in a lighter color.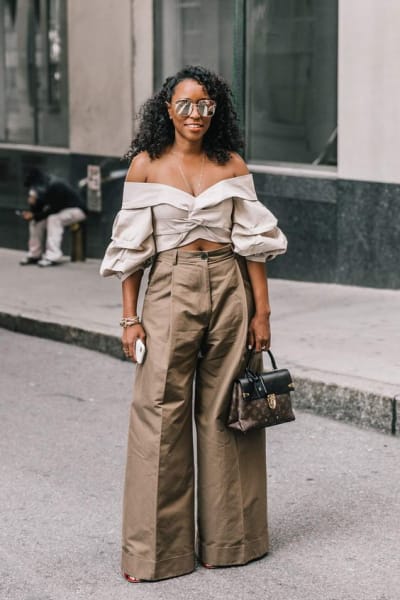 Add prints to your monochromatic looks
Monochromatic looks can incorporate prints , it is not only about solid colors. Add one printed piece; like a scarf, shoes, a bag, or a garment to make your outfit more appealing.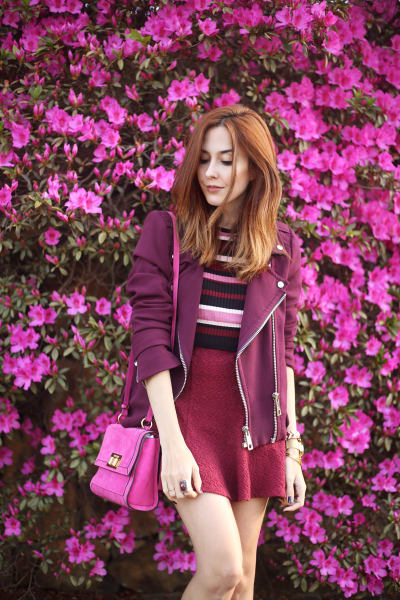 How to look thinner wearing monochromatic looks
In order to look even more thinner wearing a monochromatic look, pick the darkest shades of the color you choose. The color by itself will not make you look thinner. So, don't forget to choose garments with an ideal fit for you. Avoid body-hugging garments or loose ones. A medium fit goes perfectly well.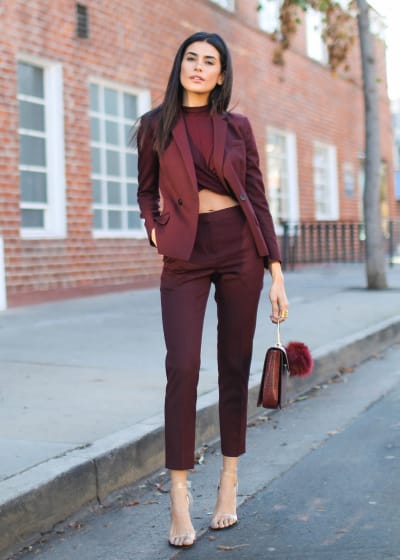 The last and not less important tip is to take action! look into your closet and choose those garments that can create a good monochromatic outfit. Take a photo of yourself with all the possible combinations and determine what works for you!
Pin the image below, and save this article to read it later! 😉
I hope you enjoyed these tips!
---