Hey, curvy girl! Feeling comfortable in your curves is a process, and it begins when you are willing to try new things. Perhaps, you have never tried wearing a dress, because you may think: "This is not for me". Let me illustrate this point with a personal experience.
When I was younger, I used to think that red lipsticks weren't for me. I thought that red lipsticks were only for women with fair skin. I wanted to wear a red lipstick, but I was afraid of what people could say, or if I was pretending to be someone else. But an unexpected day I told myself, "Let's try this, what's the worst thing can happen?" I took action, and I loved it! That was the way I realized I needed to try new things in my life. That small change helped me understand that change is extremely necessary and that the best things in life are outside your comfort zone.
When you're insecure about your image every change seems like a huge step to a different new world, and that uncertainty makes you feel anxious. I know how it feels, I know that sometimes you need to hear that you're not alone in this world, that somebody went through something similar, somebody to advice you and push you to try those things that will make your life better.
So, this is my invitation to you curvy girl! stop wearing boring basic shirts and jeans. Give yourself an opportunity to try new things, an opportunity to embrace and love your shape!
I want to share with you, these 12 garments that you need to include in your closet to make it more fun. 😀 Give them it a try, you won't regret it!
Empire or cut to the waist dresses for Curvy girls
They will accentuate your waist. You'll look feminine and chic.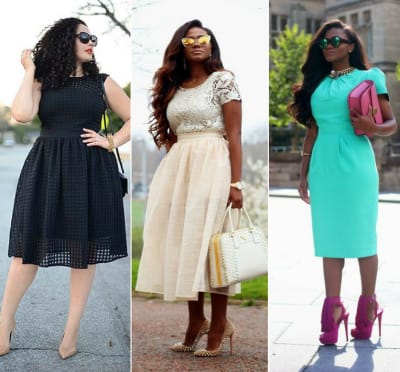 Jacket with an hourglass shape
Your belly and waist will look smaller with coats and jackets that have an hourglass shape.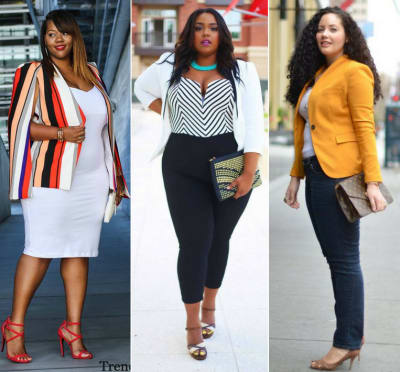 Spanx bodysuits
Bodysuits help to make your body look thinner, and every piece of garment you wear will look amazing.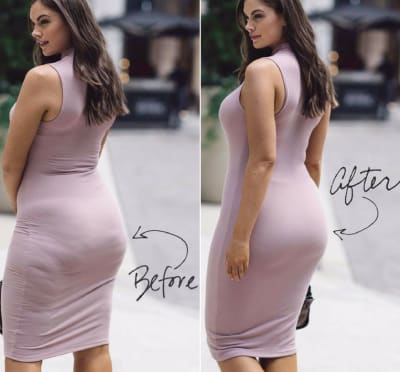 High-waisted pants
High-waisted pants will make your legs look longer and thinner. Skinny pants will accentuate the volume of your legs. On the contrary, straight pants will dissimulate the dimension of your hips and legs.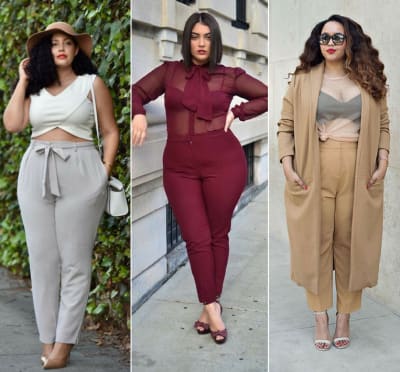 Floral kimono
It is a comfortable and chic garment that will add personality to your outfit. A perfect option for the summer time and boho girls.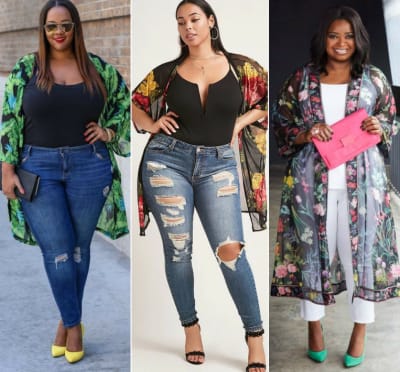 Leggings and blouses below the hip line
Leggings and blouses below the hip line are a good mix, avoid wearing leggings with body-hugging tops. Try loose silhouettes for your tops.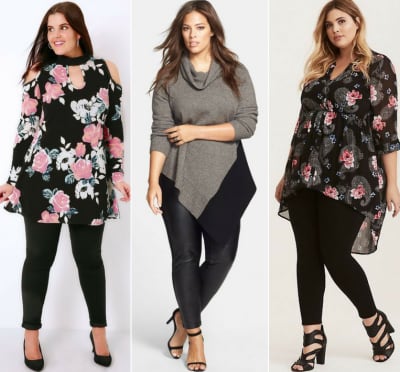 A-line skirts
Your tummy will disappear as by magic. A-line skirts will make your body look more balanced. You'll look super chic and feminine.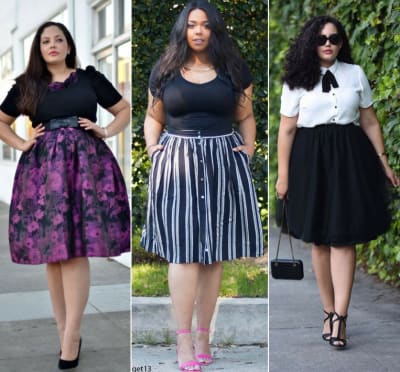 Low heel pumps
There are hundreds of beautiful low heels that are comfortable. I recommend having the most basics colors like black and nude, you can mix these colors with everything!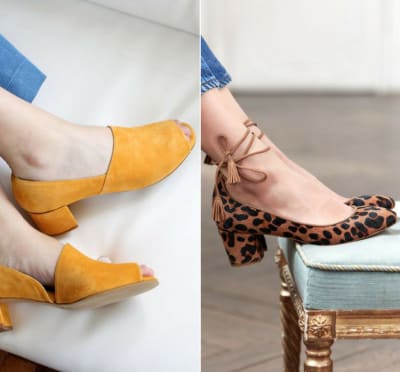 Crop tops
Crop tops mixed with high waisted pants and skirts are great to make you look thinner.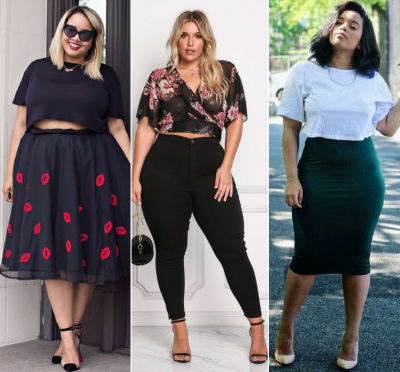 High-waisted lingerie
Nothing is worse than having the perfect outfit but not having the right foundation to pull it off. This kind of lingerie will make you look sexy, feminine, and thinner.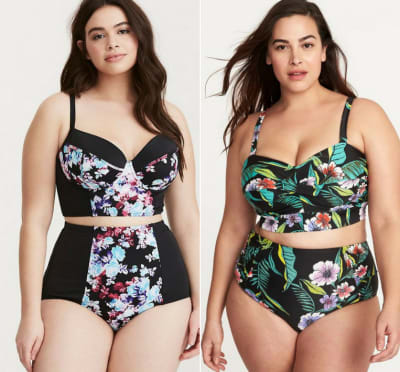 Tops with thick traps
Try tank tops and dress straps that are thicker to help keep your bra straps covered. Your shoulders and arms will look thinner.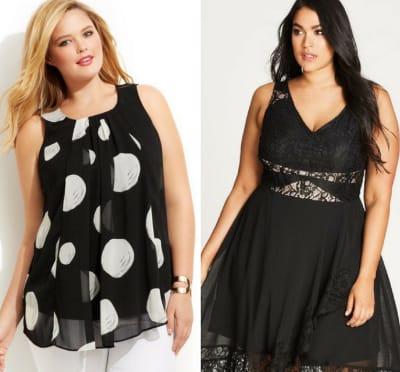 Jumpsuits
Definitely the best! This garment is flattering to any body shape! it's amazing, you can wear it with high heels , low heels or sneakers, you have lots of options. It's extremely versatile, I love it!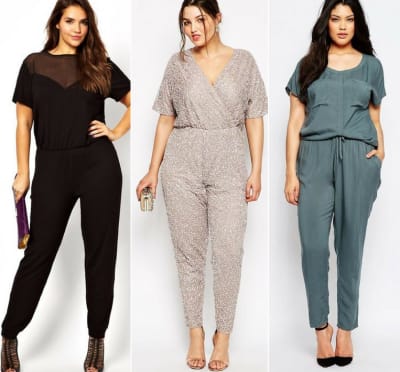 I hope these tips are useful for you! Take action! 💃 You show off your curves! and be happy being you! 😉
To feel even more inspired, check out the captions of the images in this post, you can visit the blogs of these stylish Curvy girls!
---