Hola, hola! Today I'm going to talk you about one of the most famous wardrobe staple arond the world. The white shirt!
I'm going to show you how a rocker chic girl like me, put an outfit together with this garment. Moreover, which is my favorite white shirt brand, and finally I'll tell you a little bit of this cute place in Colombia where I took these photos.
Let's get started!
My favorite white shirt
Finding the perfect white shirt was a challenge for me. I wanted a white shirt that didn't wrinkle, that didn't stain in the armpits, that was comfortable, light and at the same time structured.
I thought that that kind of perfection was something impossible to find. Until I found The Unstainable White Shirt by Elizabeth & Clarke
I've always been reluctant to take white shirts on my trips because they are so delicate. But this time I decided to take with me this shirt on my last trip to Boyacá .
I just rolled it up and packed it carelessly in my bag. When I arrived at the hotel, I unpacked it, and to my great surprise, it was in perfect shape. It had only a few wrinkles.
I don't know how E&C was able to create such a good quality garment. It is just plain amazing! You can see in the photos of this post how great this shirt looked
The Unstainable white shirt has been the best investment that I've done in a long time. 100% recommended.
Do you want to know more about it? Click here: The Unstainable White Shirt .
How to wear a white shirt
I've worn this shirt on different occasions like Job interviews and casual events like an informal meeting with friends.
To put elegant outfits together with this shirt, you can combine it with heels and a blazer.
On the contrary, if you want to look casual, you can wear it with jeans, a pair of sneakers, and your favorite jacket.
It is super versatile!.
My outfit
The main piece of my outfit is the classic white shirt, complemented by other accessories even more chic like a beret and a pair of nude heels.
To make this outfit more interesting, I wore a beautiful poncho that my mother gave me as a present.
The Rocker touch of this outfit is given by the faux leather pants.
Hotel Hacienda El Salitre
Finally, before I say goodbye I wanted to tell you a little bit about the beautiful place where I stayed: "Hacienda El Salitre." It's a hotel declared as national heritage of Colombia.
Simon Bolivar "El Libertador" stayed here in 1819. It's a place loaded with history.
You can reserve the Lanceros Suite, the room where he stayed.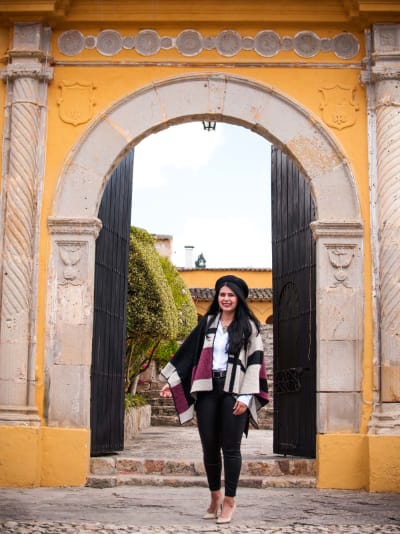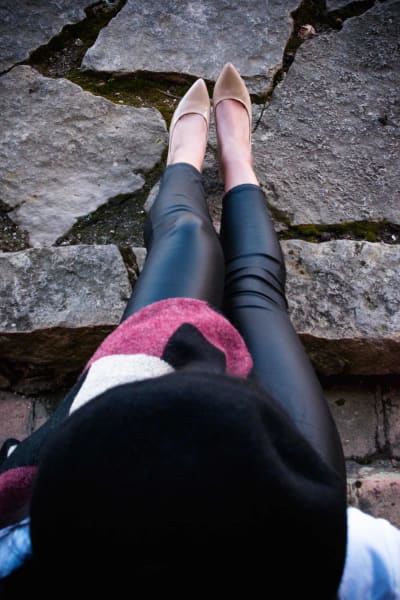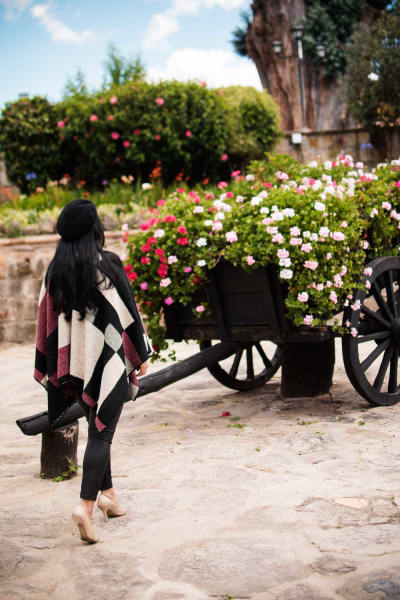 Well… Here I say goodbye Bonitas! I hope you liked this post.
I want to know, what do you think of this shirt or this place?
Let me know in the comments below! Chao!