Tibasosa, a beautiful town of Boyacá which name means, Tiba: captaincy, so: worshiper of the devil, sa: name of illustrious person. A particular name for a picturesque town. Don't you think?
Its name is as particular as its gracious murals which represent the lives of the locals. I love seeing the image of the Boyacense people in these murals attired with ruanas —ponchos, hats, and a pair of alpargatas —espadrilles.
The murals of Tibasosa make you sigh and laugh at the same time.
Grandmas, grandpas, kids, and country people. Every one of them painted here to make us feel the Boyacense spirit of Tibasosa people.
Moreover its beautiful murals, Tibasosa is well known for its feijoa production. The Tibasoseños create lots of products with this exotic fruit, such as candies, marmalades, and even alcoholic beverages like the delicious "Sabajon de Feijoa". Definitely here in Tibasosa, everything is feijoa!.
Regarding the places that you can visit here, I'm going to talk about the one I consider is the most beautiful place in this town: The Guatika Park.
At Guatika you can find a grand variety of animals like lions, tigers, or bears. All of them rescued from living a hard life in circuses. I was very emotionally touched seeing all the things that the people at Guatika are doing in order to help these animals. This place is amazing!. I'll be talking more about Guatika in an upcoming article.
Other places I visited in Tibasosa were: a restaurant called Salvaje Amistoso with delicious food and breathtaking sightseeing of the town, and a cafe called Cocoa & Mentha where I drank a cup of chocolate and a delicious feijoa cake.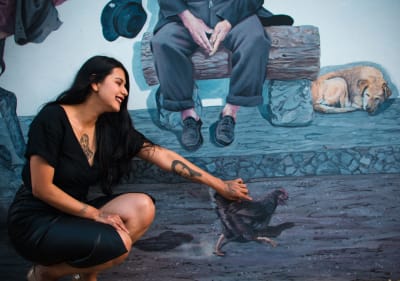 I love everything about Tibasosa!. It is without a doubt one of my favorite places in Boyacá. I hope to come back, it's really spectacular.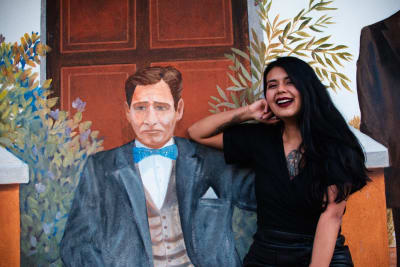 Do you want to know more about my outfit? Read: Primitiva: is not only fashion it&amprsquo;s also a lifestyle
Did you like Tibasosa? Would you like to visit it? Let me know in the comments below!
If you liked this article, share it! Adios!